He grows taller everyday, his height outstripping his mass so that he begins to look like a caraciture of a gangly teenager. He's fully a head taller than average now. His hands and feet are too big for his body, suggesting he has some growing left to do.
If you try to speak to him, he only covers his mouth with his hand and shakes his head; points to his throat and shakes his head.
He has started to acquire some things. For weapons and armor he really has nothing - nothing really fits. But he has a golden locket, absurdly small in his meaty fist. He'll show you the outside but won't let you open it. Its engraved, "From your father."
He has also a small purple flower, pressed in a book. The book is called "The Book of Khalazdad," but he can't read it any more than he can read the inscription on his locket.
He also has a picture...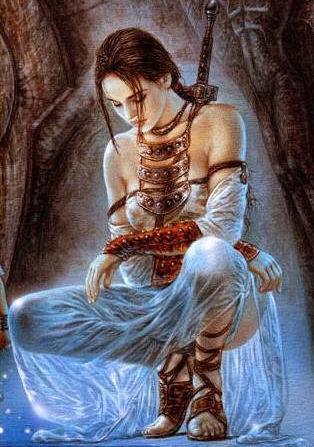 Of course, he can't say who it is or why he has it, but he'll blush if you ask.