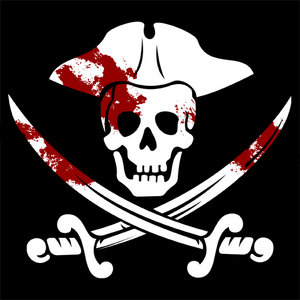 Title: First Mate - Crimson Blade
Description: First Mate and part-time topsail rigger on the Crimson Blade. An alluring maiden of the seas, partial to swashing a buckle or two.
I'm a girl of Golemus Golemicarum.

A wisp of a girl, her small stature conseals a vibrant spirit. Her world is full of wonder. Her slight frame lies revealled beneath a deep maroon bustier and livid blue satin pants, her hips sway in a sensual sway as she walks or skips along. Long auburn tresses tumble past her shoulders to fall about the small of her back. Large green eyes look back at you, twinkling with mischief and mirth. A small straight nose perches above her lucious kissable lips. Delicate unadorned fingers dance about the air as she speaks and laughs.
Gift(s):
A ring of silver with a single small, but absolutely perfect pink pearl from Calyx of Isis (Let a single drop of your blood fall on it, and thank Isis out loud, you will have a Gust-of-Wind for half a day. It can only be used once, but what more could a sailor ask for!?;)
Framed, pressed Orchid, very beautiful, from Phantom Orchid
A feather from Gremlins wing - very beautiful and fluffy.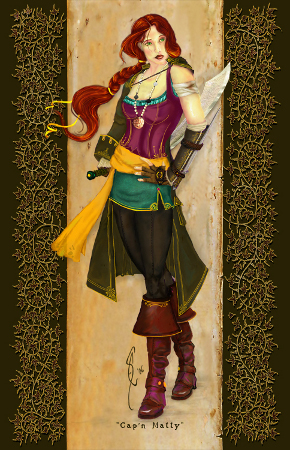 More about me