Wishlist:
1) knator merc guard be made as an illusion
2) access to all scenes
3) independent passpapers to each land
4) at least 1 of each creature and each resource
5) Obsidian Athame



A long time ago an explosion took place in the sun. A spark was shot out and flew around in space. Due to the explosion his composition had changed, it became something that was never seen before. It became "alive". The spark had control over his body and forged himself a mind and conscience.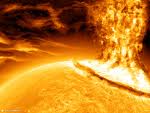 In his travel through space he had seen a planet that he liked. A big blue ball with some brown on it. When it flew through the atmosphere the spark burned to ashes. From the ashes, it formed a body of a man.
he started wandering on this place he had arived. Untill suddenly he was ambushed by thugs, who were out for money. he carried no weapons nor anything else, in fact he was nude and only a rough shape of a man. the thugs soon saw that there was no gain from him so they tried to kill him.
in a reflex he swinged his fist at the first one and to his great surprise his fist was alight. the second thug was scared by this show of power, dropped his weapon and ran off, leaving his mate fate in the strange creature's hands.
as he didnt know any feelings, didnt have any consience nor morality, he killed the thug in cold blood. he took his clothes, formed his body some more like the shape of the man and began his wandering.
on his path he learned that with his powers he was stronger than many a man, so soon he got gold power and a region of his own, but as for all powerhungry man that was not enough, no he wanted more.
he started to get an army of elementars, weak and empty headed beings, and started to attack his surrounding lands.

(Image may be subject to copyright. Read the note at the end of this page.).


untill on one day, he finnaly was beaten. his conqueror took him as prisoner into his camp and locked him up. for some reason, the campleader, when he noticed that the firethrower, as they called him, was untutored, he gathered a tutor and set him ath the firethrower's cell.

when the campleader finnaly thought that firethrower had learned enough to be set free, he opened the cell and let him out. from his earsdropping he also learned the other side of man, he had learned that not everything is what it seems, that was what triggered his suspicion. he tought they only did this so they could get acces to his powers but he would not give them that, never.

in his new freedom he walked trough the camp. when he noticed no one was following him, they probably thought that would help with keeping him here, he ran off. he could not stay in the place where he was imprissoned for so long.

so he began wandering the land. he changed his name and chose an other path. from now on he would use his powers to help others, this way he hoped to be able to undo all the things he did wrong.


(Image may be subject to copyright. Read the note at the end of this page.).


Though the tutor did the best he could, he could not destroy the powerhungry part. it remains in his body and tries to break free at every occasion. Do not make Sunfire mad or bad things can happen.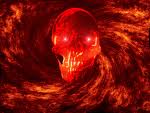 (Image may be subject to copyright. Read the note at the end of this page.).


learned aloth thanks to these great mentors (in order of appearance)

-Fyrd Argentus
-The Phoenix
-Nimrodel
-Shemhazaj
-BFH Lighthing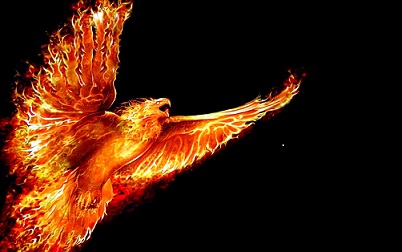 Hope, my loyal companion



(Image may be subject to copyright. Read the note at the end of this page.).