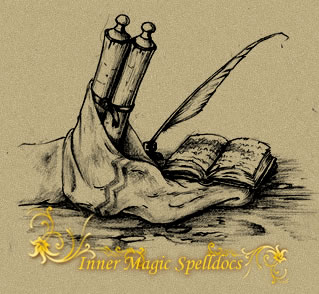 Circle of Flames
~ Technique description, Part 1 ~
This is meant to be used only in an open space, when encountering numerous enemies. The caster should imagine himself or herself in the centre of an imaginary circle. When the caster is prepared, it launches an energy wave, meant to disrupt the enemies energy and to transform them into an icy core covered in layers of mists. The enemies will lose their concentration and will not be able to focus their powers to attack, being more and more weakened. The circle is cast with great speed and can expand from 3 ft. to 3000 ft. The effect is short-lasting and the quicker it is the more effective it is.
------- end of fragment -------
This is just a fragment of one of the innermagic spell documents, collactable in MagicDuel. Each spells expands over several levels of complexity, each of them releasing a bit of information about how that spell works. The levels spread from general information to highly valuable secrets. There are no rituals, spell words, enchantments and such. All is kept at a tehnical level, in the spirit of MagicDuel, if you are searching for wicca or wizardry material we recommand you google it or read fiction or folclore literature of that kind.
For a sample of how such a spell could expand, check out this sample: Timeless Shot Spell
Read more about Principles of Magic